The CD Series By Stadco
CD means Compact Diesel generator system. And although they are compact for easy transport, these units integrate powerful Deutz and Mitsubishi diesel engines with a low-profile, robust cooling system and compact alternators to provide reliable power just about anywhere. Our CD Series diesel generators really will go anywhere, and they'll fit easily into your vehicle or trailer freeing up space that you can use to carry more payload.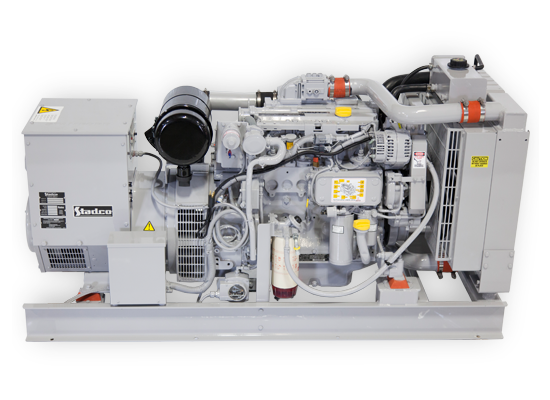 The Stadco CD Series adds to our lineup of industrial-grade work-horse generators. This go-anywhere, do-anything line of gensets has an output ranging from 10 – 65 kW. They provide critical AC power in either Single-Phase or 3-Phase, even in the harshest environments.
The CD Series is suitable for vehicle top-mounted or compartment applications. In addition, they may be used as free-standing units. These reliable, compact diesel gensets have proven to be popular as critical auxiliary power units (APU's) on fire trucks, utility trucks for the oil and gas industry and other mobile equipment.