Robust, Reliable Diesel Generator Power
At Stadco, we design and build diesel generators for all types of applications. Thanks to years of experience with diesel engines and proven generator technology, our products are currently in use around the world wherever robust, reliable diesel power is required. Read on to learn about just a few of the specific applications where our generators outperform the rest.
Compartment Generators for Neo-Natal Ambulances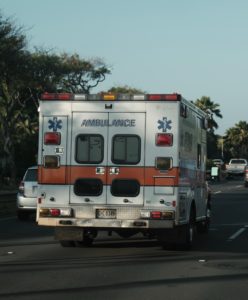 Our Cellpac compact diesel-powered generators are perfect for use in tight spaces. These generators feature unique airflow patterns and vibration-resistance that ensures reliable operation no matter what. Currently our Cellpac generators are used by top ambulance manufacturers in their most critical application: neo-natal ambulances. In a neo-natal ambulance, as in all ambulances, reliable power is critical to the life or death of the patient. That's why the top ambulance manufacturers in the world choose Cellpacs. Click here to explore our line of Cellpac Diesel Generators.
Mobile Generators Used in Alaskan Drilling Operations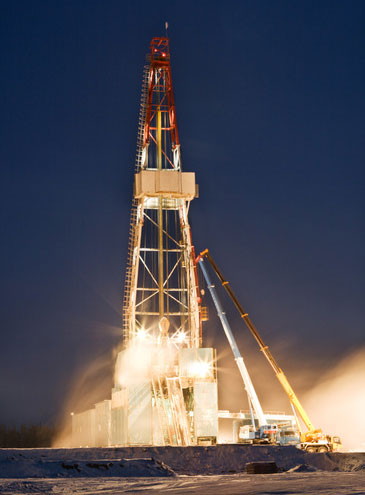 Our CD Series mobile diesel-powered generators are perfect for providing reliable diesel power in even the most extreme environments. That's why top drilling companies choose Stadco CD Series gensets to support their operations around the world, including the harsh environment of the North Slope of Alaska. In these applications, the genset is truck-mounted and mobilized as needed to support drilling operations. In particular, our CD Series gensets are used for critical infrastructure power for mining camps and also to power the electrical needs at the well head on slicklining rigs. Click here to explore our line of CD Series Diesel Generators.
Railgen for Unique Transportation Needs
Our Railgen diesel powered gensets are a great way to reliably and consistently power passenger railcars. Currently, the Alaska Railroad uses Railgen for their year-round passenger service from Seward to Fairbanks. Also, the Grand Canyon Railroad uses Railgen for their daily service within Grand Canyon National Park. Our reliable gensets control in-car lights, HVAC, kitchen appliances and more while guests enjoy the ride and view the incredible scenery.  In addition, Railgen generators are used creatively by the Siemens corporation to transport giant wind turbines. Our gensets were mounted to flatbed freight cars and used to very slowly spin the turbine during transport. Because the bearing races in these giant turbines can be easily damaged if left motionless, our gensets provided just enough power to slowly spin the turbine during transport and prevent damage from the bumpy ride.  Click here to explore our line of Railgen Diesel Generators.
Railgen RPG Helps Railyard Save Money & Exceed EPA Guidelines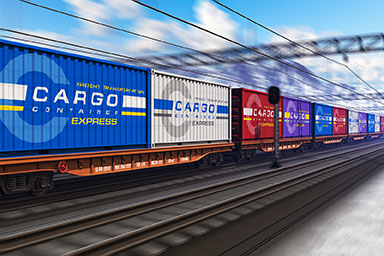 RailGen RPG by Stadco helps the Modesto & Empire shortline railroad service a 2000-acre industrial park in Central Valley California. In addition to providing reliable railyard power, Stadco Railgens help the Modesto & Empire exceed emissions requirements without reducing hauling power. As an "EPA Tier 4 Off-Road" engine, our RPG gensets can be retrofitted into many types of locomotives in order to help them exceed federal EPA locomotive regulations. Even beyond reducing emissions, the result is greatly reduced fuel costs and an improved bottom line for your organization. There are many creative ways Stadco can help you reduce emissions and reduce costs so contact us today to find out more. To learn more about our Railgen RPG Diesel Generators, click here.
Custom Gensets for a Twin Diesel Mobile Railcars
Recently, we delivered a set of custom generators that power a pair of 50Hz diesel mobile railcars. Used in light rail applications, each genset uses twin 700 HP diesel engines to drive a single passenger railcar. The units we designed and built required complex variable-voltage and variable-amperage designs, in order to provide a smooth ride for passengers. These custom generator units were designed by Stadco and deployed in Moscow, Russia where they are currently used day-in and day-out to transport people throughout the city.  Click here for more info on our custom diesel generators for railcar power.